Even the most creative ideas or business plans can only help a startup business progress so far. To grow a business, it is inevitable that you will need funding.
Launching any business requires capital investment, whether the startup is any type of MSME or large enterprise. There's a need to purchase equipment, rent offices, hire staff, and, most importantly, grow.
So unless you're independently wealthy, you will require outside capital to do these things.
But where to start? If you're wondering how and when to raise money for a business, you've come to the right place. In this guide to startup funding, we've compiled a list of some business fundraising channels you can take advantage of.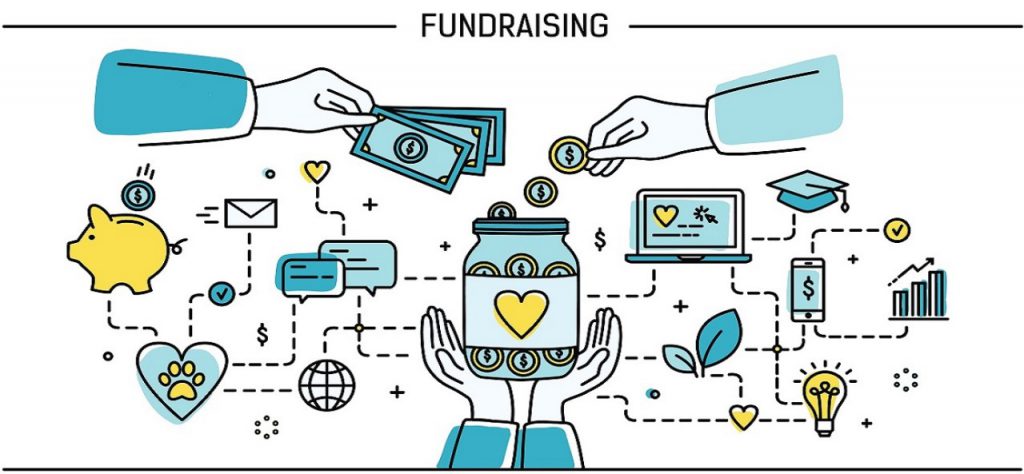 Why raise money?
Funding refers to the money required to start and run a business. It is a financial investment in a company for product development, manufacturing, expansion, sales and marketing, office spaces, and inventory.
Without startup funding, the vast majority of startups will die. A startup here means a company that is built to grow fast, and a high-growth company almost always needs to burn capital to sustain its growth before achieving profitability. There are, of course, exceptions who successfully bootstrap (self-fund) themselves.
When to raise money?
Each company's trajectory is different. Hence, there's no one time to start fundraising. The general rule is that you're in a good position to consider raising funds when
1) you've validated that there's a problem that needs to be solved and
2) you can demonstrate demand for the solution.
Fundraising can supercharge a company's growth, but it's tricky to know when to start the process because raising money isn't as simple as pitching your idea and receiving funds. Rather, it's a choice you'll want to think carefully about.
When you take money from investors, you're giving them a piece of ownership in your company. As a result, you dilute your equity and open the door to outside feedback and opinions. Investors aren't just sponsors, they're decision-makers with influence over things like which markets you enter, whom you hire, and how you handle product development. Thus, it's crucial to approach fundraising with clarity and strategy.
How to Raise Money for Startup?
Crowdfunding
If you have strong convictions about an idea, use the power of the internet to raise the funds you need. Crowdfunding is the practice of funding a project or venture by raising money from a large number of people, in modern times typically via the Internet. Crowdfunding sites have become increasingly popular with inventors, entrepreneurs, and the general public in recent years. Apart from helping to raise funds for start-ups or first-time business owners, they also promote social and cultural causes.
Angel Investors
Individuals with surplus cash are known to be Angel investors and these individuals are interested in investing in new start-ups in India, as well as worldwide. Often, angel investors are found among an entrepreneur's family and friends. The risk involved in these investments by Angel investors is more, as compared to loans offered by financial institutions, as Angel investors plan to invest for higher returns to profit.
Venture Capitalists
Like angel investors, venture capitalists provide capital to start-ups, early-stage, and emerging companies that show high growth potential. The difference is that they generally provide financing that often has higher rates of return instead of taking a share of the company. However, some may take an ownership share of the company.
Loans under Government Schemes
The government of India has launched various loan schemes that aim to benefit Start-up enterprises, SMEs, MSMEs, as well as promote the socio-economic growth of rural India, women entrepreneurs, educated youth, individuals from SC/ST category, Small Scale Industries (SSIs), villages, people living in rural and urban areas, etc. Loans remain a core option for businesses because they usually come with fewer strings attached, shorter payment periods, and in some cases, medium to low-interest rates.
Bootstrapping
If you don't want to give up any form of ownership or independence, bootstrapping is likely the best option to raise money for a business. It involves using your personal resources. This may mean pulling from your savings or taking out a mortgage on your assets. In the later stages of business, you can easily opt for business loans and lenders shall not have a reason to deny it, as they will consider the stability of business, as it will be a low-risk factor for them.
Avail Business Credit Cards
Credit cards for business purposes have taken a rise since the emergence of start-up enterprises in recent years. If your start-up does not require large amounts of money at the initial stages of business, then you can use credit cards for transactions and timely repaying the amount to avoid debt or extra interest rates charged in form of penalties.
Conclusion
Fundraising is a necessary and sometimes painful task most startups must periodically endure. A founder's goal should always be to raise as quickly as possible and this guide will hopefully help founders successfully raise their first round of venture financing. Often that will seem like a nearly impossible task but when it is complete, it will feel as though you have climbed a very steep mountain. With that thought, it is now time to get back to working towards growing your startup!