Lack of funding is attributed to be one of the common reasons behind failed businesses.
You just came up with a great new business idea – great! But is a great idea enough for a successful business?
If that's what you believe in, it's time for a reality check, my friend.
Coming up with a great idea is the first step to becoming a successful entrepreneur. Now you need to work on turning that idea into a reality by funding it, taking it to market, and letting your business change the world. According to a recent study, over 94% of new businesses fail during the first year of operation. Lack of funding is attributed to be one of the common reasons because money is the bloodline of any business.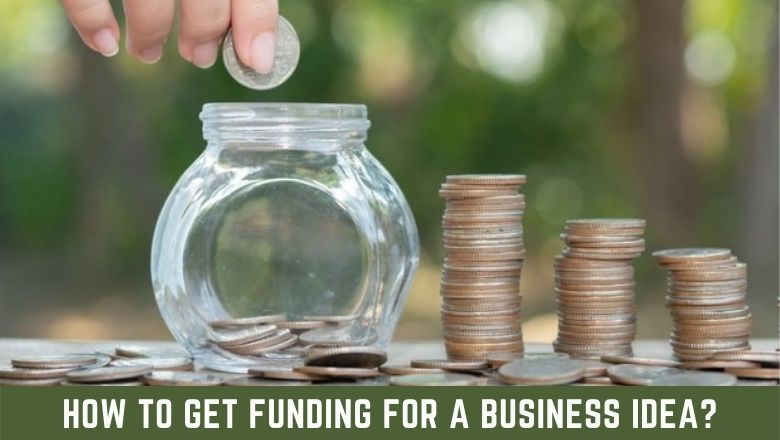 What is a Business Idea?
An idea is a thought or collection of thoughts generated in mind. Ideas often form during brainstorming sessions or through discussions. Although all world-changing events and great success stories can be traced back to a single idea, don't fall into the belief that having a great idea is all you need. If you have a great idea, you've only completed the first step of becoming a successful entrepreneur. Now you need to work on turning that idea into a reality by taking it to market and letting your business change the world.
A business idea is a starting point for any current or future entrepreneur. It is necessary because it marks the start of a new life – the life of a business and an entrepreneur.
While a good business idea will impact all phases of a company's development, other entrepreneurial efforts also play a role in shaping the future.
What is Startup Funding?
Funding refers to the money required to start and run a business. It is a financial investment in a company for product development, manufacturing, expansion, sales and marketing, office spaces, and inventory. Many startups choose to not raise funding from third parties and are funded by their founders only (to prevent debts and equity dilution). However, most startups raise funding, especially as they grow larger and scale their operations. This page shall be your virtual guide to Startup funding.
Why Funding is Required by Startups
A startup might require funding for one, a few, or all of the following purposes. It is important that an entrepreneur is clear about why they are raising funds. Founders should have a detailed financial and business plan before they approach investors.
1. Prototype Creation
2. Product Development
3. Team Hiring
4. Working Capital
5. Legal and Consulting Services
6. Raw Materials and Equipment
7. Licenses and Certifications
8. Marketing and Sales
9. Office Space
10. Admin Expenses
Ways To Get Funding For a Business Idea
1. Bootstrapping your startup idea
Self-funding, also known as bootstrapping, is an effective way of startup financing, especially when you are just starting your business. You can invest from your savings or can get your family and friends to contribute.
You can also reach out to your friends to explain your idea, convince them that you won't lose their money, and make them your investors.
2. Crowdfunding
If you have strong convictions about an idea, use the power of the internet to raise the funds you need. Crowdfunding is the practice of funding a project or venture by raising money from a large number of people, in modern times, typically via the Internet. Crowdfunding sites have become increasingly popular with inventors, entrepreneurs, and the general public recently. Apart from helping raise funds for startups or first-time business owners, they promote social and cultural causes.
3. Loans from NBFCs
Non-Banking Financial Corporations (NBFCs) are financial institutions that provide financial help under the regulations of RBI. These NBFCs offer banking services, such as MSME loan funding without collateral. With their online application process, as a business owner, you can fill out your application and upload all the required documents online hassle-free.
4. Pursue a grant
The less monied cousin of a bank loan is a grant. While you shouldn't expect to be cut a massive check, there are dozens of grants available, offered by national and state governments (as well as private enterprises) in the interests of stimulating the economy and growing the jobs market so it's worth checking out your options for funding your startup.
5. Get an angel investor on board
Don't pray to the angels; seek angel investors. Targeting high net-worth individuals who have a track record of supporting startups isn't a difficult task, but the challenge lies in convincing them you're worthy of their investment. However, the risk involved in these investments by angel investors is more compared to loans offered by financial institutions, as Angel investors plan to invest for higher returns to profit.
Own the Right Skills for Forming a Business
There are several skills and attributes you may find helpful to possess and develop to form a successful business, including:
Perseverance
Organization
Commitment
Negotiation
Sales
Communication
Time management
Attention to detail
Conclusion
If you have been struggling to figure out how to proceed forward from the ideation stage, you must check out the i2MF program. This program is for aspiring entrepreneurs who have already taken the first step of entrepreneurship – the thinking up of an idea – and are now looking to turn it into a sellable product. It will help you know your target market, target customers, and competitors better, and thus build your business model.