Diversifying your sources of financing will allow your startup to meet your specific needs.
Introduction
To grow a startup business, it is inevitable that you will need funding. Launching any business requires capital investment. There's a need to purchase equipment, rent offices, hire staff, and, most importantly, grow. So unless you're independently wealthy, you will require outside capital to do these things.
If you're wondering how to raise money for a business, you've come to the right place. In this guide to startup funding, we've compiled a list of some business fundraising channels you can take advantage of.
About Funding
Funding refers to the money required to start and run a business. It is a financial investment in a company for product development, manufacturing, expansion, sales and marketing, office spaces, and inventory.
Without startup funding, the vast majority of startups will die. A startup here means a company that is built to grow fast, and a high-growth company almost always needs to burn capital to sustain its growth before achieving profitability. There are, of course, exceptions who successfully bootstrap (self-fund) themselves.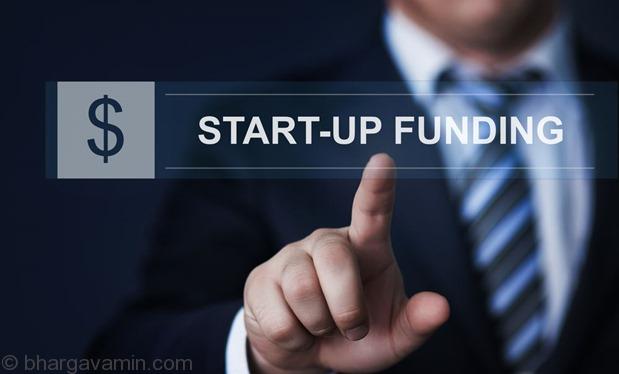 Ways to Get Funding for a Startup
1. Friends and Family
Borrowing money from friends and family is a classic way to start a business. While it may be harder to convince investors or banks of the quality of your idea, your family and friends often believe in your dream. They may be more willing to help fund your company.
However, on the downside, borrowing money is a quick way to lose friends and sour family relationships, so you must proceed on this path with caution.
2. Crowdfunding
If you have strong convictions about an idea, use the power of the internet to raise the funds you need. Crowdfunding is the practice of funding a project or venture by raising money from a large number of people, in modern times typically via the Internet. Crowdfunding sites have become increasingly popular with inventors, entrepreneurs, and the general public in recent years. Apart from helping raise funds for startups or first-time business owners, they also promote social and cultural causes.
3. Government Grants and Subsidies
Government agencies provide financing such as grants and subsidies that may be available to your business. The government of India has launched various loan schemes that aim to benefit startup enterprises, SMEs, and MSMEs. India recently announced that a seed grant of up to Rs. 10 lakh per startup as an interest-free loan will be given to startups by the state government for 10 years.
4. Small Business Loans
Bank loans are the most commonly used source of funding for small and medium-sized businesses. Consider the fact that all banks offer different advantages, whether it's personalized service or customized repayment. It's a good idea to shop around and find the bank that meets your specific needs.
Some banks specifically offer loans to small businesses, but banks historically are careful about giving money to small companies. It can be difficult to qualify. There are alternative lending companies, however, who are equipped to help you get your business off the ground.
5. Angel Investors
Individuals with surplus cash are known to be Angel investors and these individuals are interested in investing in new startups in India and worldwide. Often, angel investors are found among an entrepreneur's family and friends. The risk involved in these investments by angel investors is more compared to loans offered by financial institutions, as Angel investors plan to invest for higher returns to profit.
6. Venture Capitalists
Like angel investors, venture capitalists provide capital to startups, early-stage companies, and emerging companies showcasing high growth potential. The difference is that they generally provide financing that often has higher rates of return instead of taking a share of the company. However, some may take an ownership share of the company.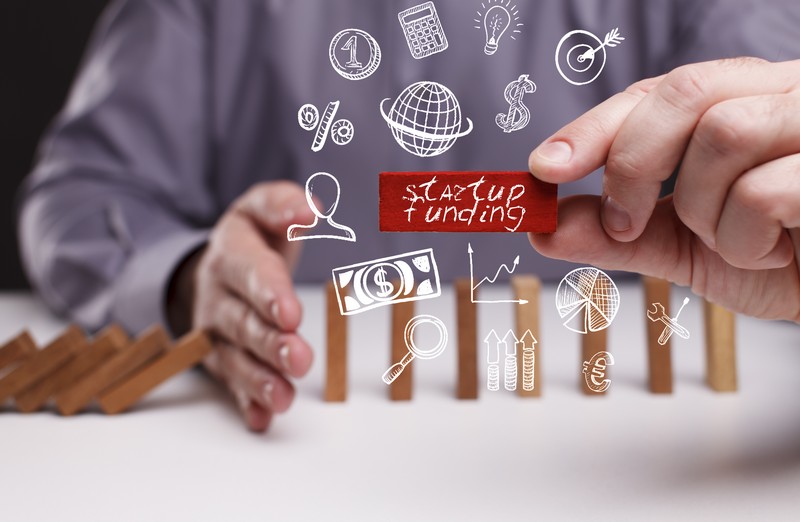 Conclusion
Putting all your eggs in one basket is never a good business strategy, especially when financing your new business. Diversifying your sources of financing will allow your startup to better weather potential downturns and improve your chances of getting the appropriate finance to meet your specific needs.
Whether you opt for a bank loan, an angel investor, a government grant, or a business incubator, each of these sources of financing has specific advantages and disadvantages and the criteria they will use to evaluate your business.
We hope this guide will help founders successfully raise their first round of venture financing. Often that will seem like a nearly impossible task, but when it is complete, it will feel as though you have climbed a very steep mountain. With that thought, it is now time to get back to working towards growing your startup!