The Indian government has launched the following schemes to promote and support entrepreneurs in their startup journey.
Introduction
For entrepreneurs, the easy availability of capital is an important factor that affects the enterprise's growth. Many business ideas do not come into existence because of a lack of working capital. To curb this situation, the Government of India has launched several schemes for funding startups. Through these schemes, the government provides financial assistance to entrepreneurs.
About Startup Funding
Funding refers to the money required to start and run a business. It is a financial investment in a company for product development, manufacturing, expansion, sales and marketing, office spaces, and inventory. Instead of raising funds from third parties, some startup founders go for bootstrapping (to prevent debts and equity dilution). However, most startups raise funding, especially as they grow larger and scale their operations. A startup here means a company built to grow fast, and a high-growth company almost always needs to burn capital to sustain its growth before achieving profitability.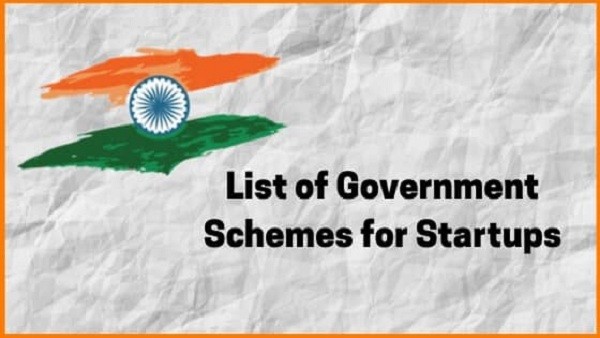 Government Schemes For Funding Startups in India
India is gradually on its mission to build a robust startup ecosystem. The Indian government has launched the following schemes to promote and support entrepreneurs in their startup journey.
1. Startup India Seed Fund
On 16th January 2021, Prime Minister Narendra Modi announced the launch of the Startup India Seed Fund — worth INR 1,000 crores — to help startups and support ideas from aspiring entrepreneurs. PM Modi said that the government is taking important measures to ensure that startups in India do not face any capital shortage. Through this scheme, financial assistance up to Rs. 50 lakh will be provided to 300 startups at the early stage through incubators.
The incubators can apply under the startup India seed fund scheme through the official portal. After verifying their application the government will grant them the seed fund. The startups can also apply under this scheme directly from the portal, and select the incubators of their choice according to their preference.
2. Startup India Initiative
The Startup India Initiative was launched to increase wealth and employability by giving wings to entrepreneurial spirits. The government gives tax benefits to startups under this scheme. Around 50,000 startups have been recognized via this scheme in a little more than five years, as of 3rd June 2021.
It is one of the best government-sponsored startup schemes for entrepreneurs as it provides several concessions.
3. Aatmanirbhar Bharat App Innovation Challenge
Through this initiative, the government has urged the startups of India to come together and develop Made in India applications that will facilitate not only the people of India but the whole world.
The challenge was launched under the Digital India mission by The Ministry of Electronics And IT in collaboration with The Atal Innovation Mission (AIM), an endeavor of Niti Aayog.
4. ASPIRE
The government has made continuous efforts to improve the social and economic aspects of life in rural areas of India, and one of the most popular schemes that the Indian government has sanctioned in this regard is ASPIRE (A Scheme for Promotion of Innovation, Rural Industries, and Entrepreneurship).
The ASPIRE scheme aims at increasing employment, reducing poverty, and encouraging innovation in rural India. However, the main idea is to promote the agro-business industry.
5. ATAL Innovation Mission
The Atal Innovation Mission (AIM) is a flagship initiative set up by the NITI Aayog in 2016 to promote innovation and entrepreneurship across the length and breadth of the country.
To create an ever-evolving ecosystem of startups and entrepreneurs, AIM has been establishing world-class incubators called Atal Incubation Centres (AICs) across India. These Centres aim to foster and support innovation and dynamic entrepreneurs who want to build scalable and sustainable enterprises.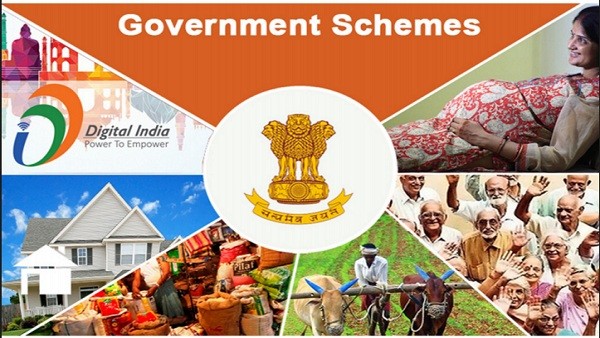 When to raise money?
Each company's trajectory is different. Hence, there's no one time to start fundraising. The general rule is that you're in a good position to consider raising funds when 1) you've validated that there's a problem that needs to be solved and 2) you can demonstrate demand for the solution.
Fundraising can supercharge a company's growth, but it's tricky to know when to start the process because raising money isn't as simple as pitching your idea and receiving funds. Rather, it's a choice you'll want to think carefully about.
Conclusion
Fundraising is a necessary and sometimes painful task most startups must periodically endure. A founder's goal should always be to raise as quickly as possible, and this guide will hopefully help founders successfully raise their first round of government funding.
However, putting all your eggs in one basket is never a good business strategy, especially when financing your new business. Diversifying your sources of financing will allow your startup to better weather potential downturns and improve your chances of getting the appropriate finance to meet your specific needs.
Some of the other business fundraising channels you can take advantage of are: bootstrapping, bank loans, angel investors, crowdfunding, and venture capital.