Product-market fit is a well-known idea in the startup community. While it is commonly used in discussions about new high-growth businesses, it does not appear to have caught on in the rest of the business world.
Product-market fit refers to a situation in which a company's target consumers buy, use, and tell others about its product in sufficient numbers to keep it growing and profitable. It is the degree to which a product satisfies strong market demand. Product-market fit happens when you successfully identify your target customer and serve them with the right product.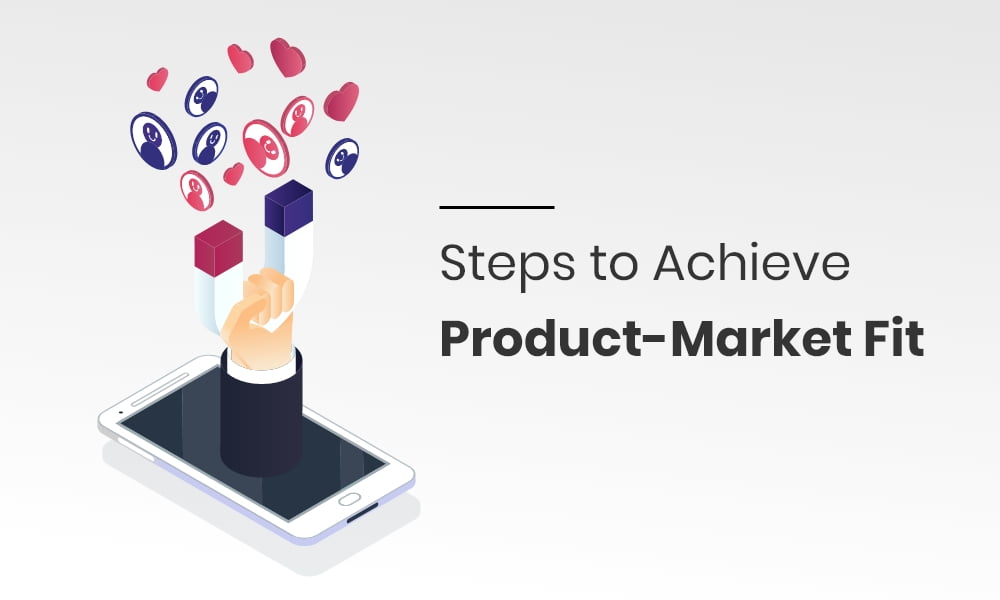 How to Achieve Product-Market Fit?
One of the most crucial goals for a business is to achieve product-market fit, yet it is also one of the most misunderstood notions.
According to Dan Olsen, a product management specialist and author of The Lean Product Playbook, product-market fit is the point at which a firm has produced a product that provides significant value for consumers.
In his book, Olsen proposes a six-step framework termed the Lean Product Process that can help get your team started:
1. Determine your target customer
The first step is to determine the target customers. Target customers ultimately decide how well a product meets their needs. We need to use market segmentation to clearly define the target customer. The splitting of the entire market into market segments, which are made up of potential customers with similar wants and behaviors, is known as segmentation.
This process has four steps: Analyzing your product or service, Familiarizing yourself with your competition, Choosing segment criteria, and Performing research.
2. Identify underserved needs of that customer
Once you've created a target customer hypothesis, the next stage is to figure out their unmet needs. Determine the exact requirements for a solid market opportunity. In order to provide value to clients, address any needs that are not being satisfied appropriately.
3. Define your value proposition
A value proposition defines how a product will fulfill consumer demands better than the competitors. It helps to determine which client wants your product can meet. Determine which of your product's distinctive characteristics will excite customers and how your product will surpass the competition.
4. Specify minimum viable product (MVP) feature set
After you've determined your value proposition, the following stage in the Lean Product Process is to select the feature set for your minimal viable product (MVP) candidate. You will not begin by building a new product that delivers on your whole value proposition since it would take too long and be too risky.
This strategy focuses on developing what is required to provide enough value to your target consumer to prove that your product is on the right track.
5. Develop your MVP
You'll want to test your MVP candidate with clients once you've determined the feature set. To accomplish so, you'll need to develop a user experience (UX) that you can display to potential clients.
The Minimum Viable Product, or MVP, is a development strategy in which a new product is brought to the market with basic characteristics that are sufficient to pique the interest of consumers. Only after receiving adequate feedback from the product's early consumers is the completed product offered to the market.
6. Test your MVP with customers
Once we have created the MVP, the next step is to gather valuable feedback from the users.
Observe what the target client says and does while using the prototype during the test. To elicit deeper insights and maximize the value of user tests, ask clarifying questions.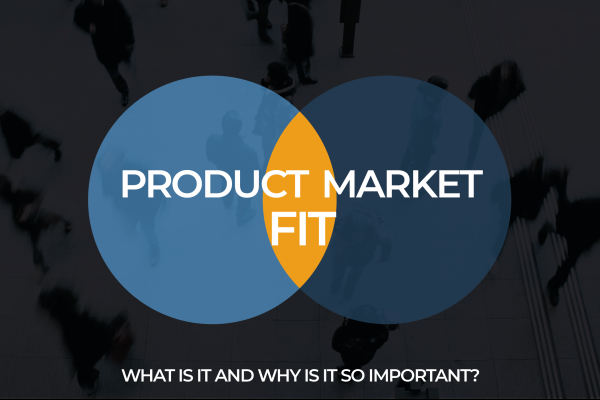 How to Measure Product-Market Fit?
In theory, you may test product/market fit through surveys that determine what proportion of your consumers consider your new product to be a "must-have." However, product-market fit is more about an in-depth and realistic grasp of who your consumers are and how they feel about you and your product than it is about hypothetical statistics and percentages.
Is it creating organic growth, where people spread the word on their own? Are people willing to pay for your product? If they are, you have a product-market fit.
Your product/service will most likely satisfy a tiny part of the market as a startup or early-stage firm. If you want to acquire this knowledge in the first place, you must first establish a relationship with your consumers and communicate to them (over and over again).
Who is Responsible for Creating a Product-Market Fit?
We usually link product-market fit with product management and marketing, but, in reality, achieving it is a company-wide effort. All departments contribute to the company's achievement of this significant milestone, including sales, business development, support, and finance.