A well-planned product launch strategy can also help improve the company's reputation.
So you have aced the task of identifying and developing a product you believe in. So, what's next? Do you want to launch it to market? Well, launching a new product is no easy feat!
Countless new product and service ideas are conceived every year. But most ideas fail to succeed because they're not brought to the market properly.
If you think having a recognizable brand name guarantees the success of a product, you're most certainly mistaken. Many highly recognized companies failed the product launch step, including the Samsung Galaxy Note 7 and Amazon Fire Phone.
On the contrary, other well-known brands have been a raving success with product launches, including Apple, Google, and Under Armour. Then there are brands we had never heard of before but suddenly became household names due to successful product launches. These include Magnum Icecream and FiberOne.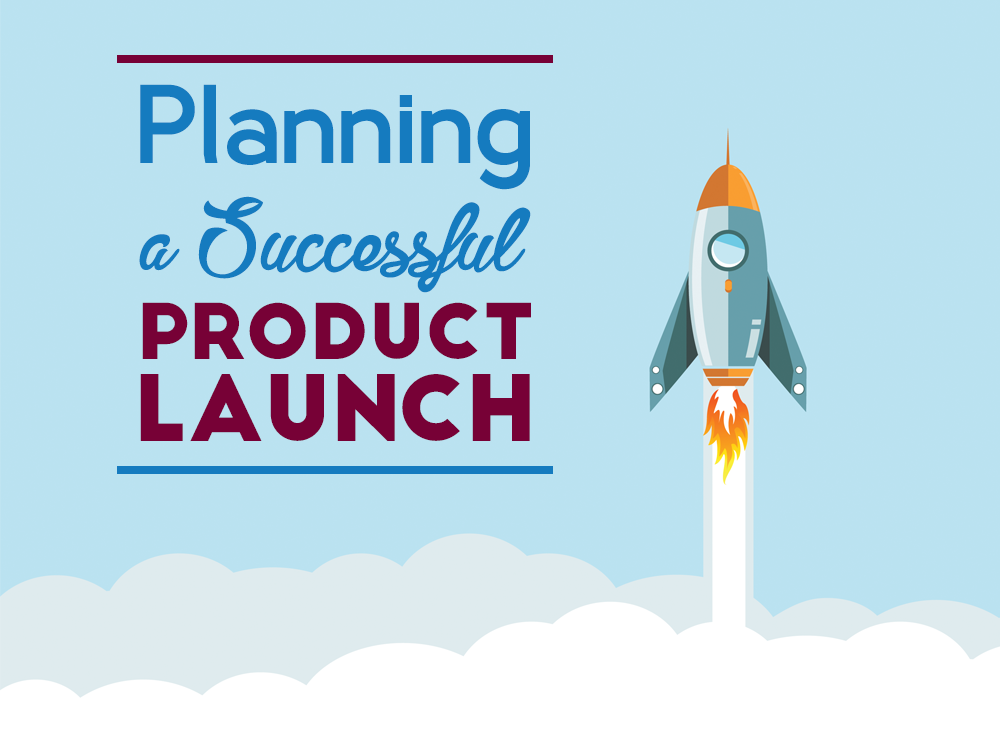 What is a Product Launch Strategy?
A product launch strategy is a plan designed to deliver a new product to the market. It involves a sequence of steps and actions from different team members leading up to the product launch date. A product launch strategy includes sharing new features or products to the target audience to get them to use the product and grow the brand as much as possible.
Why is a Product Launch Strategy Important?
It is important to have a product launch to attract customers and gain momentum in the market. A well-planned product launch strategy can also help improve the company's reputation.
A product launch helps grab the customers' attention. They will discover the new product and learn about your company and possibly other products. It is also an opportunity to turn interested individuals into loyal customers. The increased exposure will get more customers to buy your products and bring more revenue.
Things to consider during the pre-product launch
Before jumping into the steps listed below for the perfect product launch, there are some things to consider. Here are the key questions that you have the answers to during the pre-product launch.
Step 1: Who is your audience, and what are their pain points?
Step 2: What resources do you need for the product launch?
Step 3: What is your follow-up or post-launch strategy?
Five steps to include in your marketing plan for a new product launch
Now that you have your pre and post-launch planned, let's look at the actionable project management steps for a successful product launch strategy.
Prepare a Buyer Persona:
The first step to a successful product launch is developing buyer personas. A buyer persona is a representation of your ideal customer based on market research and data about your existing customers.
The success or failure of any product depends on whether people will use it. So any product launched should be done so to address, or create, a need. Preparing a buyer persona and understanding your ideal customer will help determine if your product solves their problem.
Study Your Competition:
One of the most common mistakes of unsuccessful businesses is the failure to analyze the competition properly. So make sure you clearly understand who you are competing with and have a good picture of all similar products and services in the market. By understanding your competitors, you will be in a better position to create launch strategies that will work.
Even if you think your product or service is unique and doesn't have existing competition, you should put yourself in your prospective customer's shoes and imagine what they might buy instead of what you plan to offer.
Prepare a Launch Timeline:
The product launch can be a make-it-or-break-it moment for an organization. Correctly scheduling the launch will save you a lot of time and money and grab a huge share of customers.
Launching your product too early may cause the product to lose all the hype until customers are ready to buy it. But if you're too late, the customers won't need it anymore, and they may not give it much attention. Thus, timing is key to a successful product launch.
Define Your Marketing Strategy:
Choose your sales and marketing channels after preparing the product launch schedule and identifying a launch date.
There are two primary product launch types: hard launch and soft launch. A hard product launch puts your product out to your entire target market right away, while a soft launch introduces it in waves.
There are abundant marketing channels available for you to choose from. However, we recommend an integrated marketing approach through advertising, e-blasts, direct mail, content marketing, and social media. Further, we recommend communicating about your product before launching and building anticipation and excitement for it.
Roll Out Your Campaign:
The goal for implementing your launch marketing plan should be, of course, flawless execution. But being adaptable and adjusting to unforeseen circumstances are equally important. The difference between success and failure lies in how one adjusts to the unexpected.
One of the best ways to ensure success throughout the implementation phase of your product launch is to test your plan and practice your launch.
Consider bringing in some trusted customers to provide feedback on your new product or service. Whether it's a quick focus group or a detailed survey, getting first-hand feedback on your product will prove enormously helpful in refining your offering and guiding its introduction to the broader target market.
Additionally, the insights you gather from this research will give you great quantitative and qualitative information when communicating externally to build the case for your product. There's no better justification for a new product or service than statistics proving that you've done your homework and are delivering something that customers both want and need.