You can have the best app idea in the world, but it means nothing if it only stays in your head.
"I have an idea for an app, what do I do next?"
If you're looking for an answer to this question, you've landed on the right page. While many people believe that coming up with an exciting idea that you believe in is 90% of the work done, reality often deceives such expectations. The hard reality is that coming up with an app idea is easy, and figuring out what to do next is the hardest part. Millions of people have an idea for the App, but unfortunately, only a few people know how to turn an idea into an app. Remember, only the best ideas can earn you success.
This article explores how you can transform your app idea into a great app. Let's begin!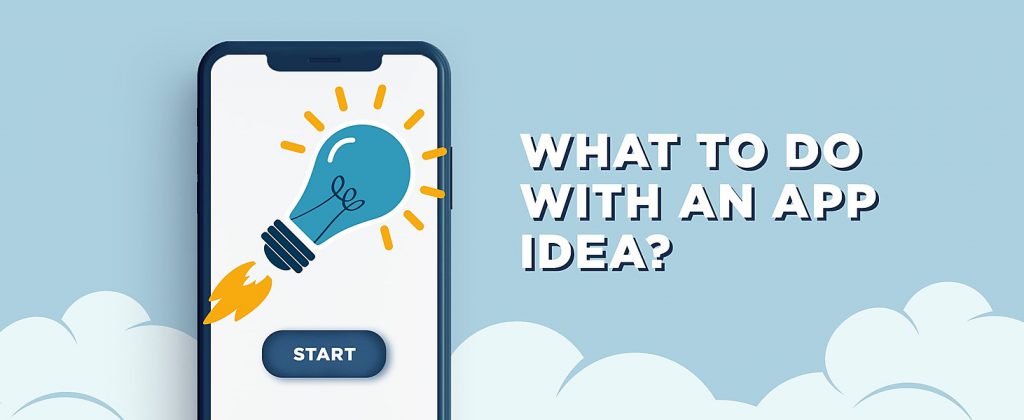 The Future of The Mobile App Industry
The mobile app development business is rising day by day! With a surge in mobile phone usage, there are big opportunities for mobile apps to be the most disruptive business platform.
And why not? Digitization is the need of the hour, and by building a mobile app for your business, you are keeping up with the trend. Mobile apps are easy to deal with and provide professionals with the ability to manage their businesses with ease.
Almost everyone uses mobile apps for something: whether it's playing games, ordering food, getting weather updates, or social networking. Companies can use mobile apps to reach their customers, and increase their sales and revenue. The global mobile application market was valued at $106.27 billion in 2018 and projected to reach $407.31 billion by 2026, growing at a CAGR of 18.4% from 2019 to 2026.
Continue reading

"How to Take an App Idea to Market?"