You can have the best app idea in the world, but it means nothing if it only stays in your head.
"I have an idea for an app, what do I do next?"
If you're looking for an answer to this question, you've landed on the right page. While many people believe that coming up with an exciting idea that you believe in is 90% of the work done, reality often deceives such expectations. The hard reality is that coming up with an app idea is easy, and figuring out what to do next is the hardest part. Millions of people have an idea for the App, but unfortunately, only a few people know how to turn an idea into an app. Remember, only the best ideas can earn you success.
This article explores how you can transform your app idea into a great app. Let's begin!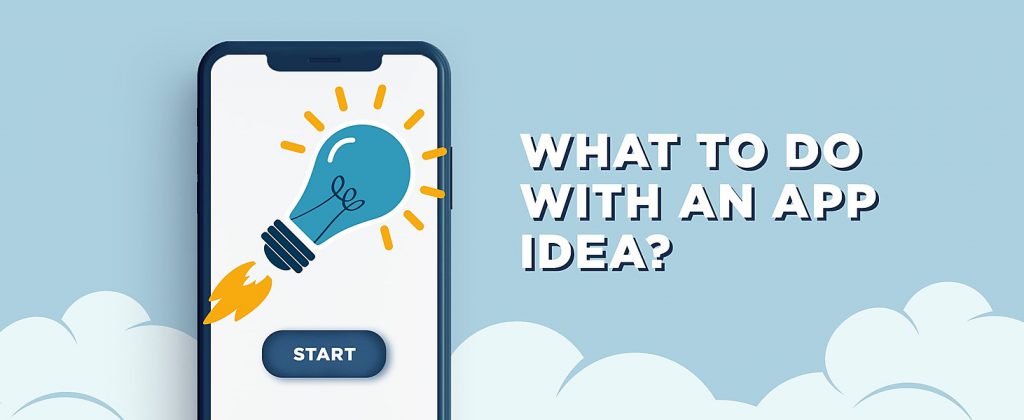 The Future of The Mobile App Industry
The mobile app development business is rising day by day! With a surge in mobile phone usage, there are big opportunities for mobile apps to be the most disruptive business platform.
And why not? Digitization is the need of the hour, and by building a mobile app for your business, you are keeping up with the trend. Mobile apps are easy to deal with and provide professionals with the ability to manage their businesses with ease.
Almost everyone uses mobile apps for something: whether it's playing games, ordering food, getting weather updates, or social networking. Companies can use mobile apps to reach their customers, and increase their sales and revenue. The global mobile application market was valued at $106.27 billion in 2018 and projected to reach $407.31 billion by 2026, growing at a CAGR of 18.4% from 2019 to 2026.
Steps to Take an App Idea to Market
Step 1: Document it
No matter how silly your idea feels, keep a note of all your business ideas and refer to them daily. Look out for strong points, and weak points and try to improve the concepts.
You must analyze if your app idea is solving any issue or has a purpose. Understand that it is not worth developing an app until and unless people are not finding the need for it.
And remember, to protect your app idea make sure that anyone who works on your app should sign an NDA.
Step 2: Market Research
Do some initial market research before devoting too much time and money to developing your application. Conducting market research can help you learn how many consumers or businesses could use the application. The market research should answer some key questions like Is your idea innovative enough? Or is it a clone mobile app idea? If your business idea is an innovative concept, make sure that you are ready to experiment with the market. However, if you are working on a clone business idea, it is recommended that you seek advice from a reputed app development company.
Step 3: Understand the Risk
Launching an app isn't a hobby; it's a business move. It takes a lot of dedication, time, and money. The first thing you need to figure out is how committed you are to your idea.
An app startup comes with both high rewards and high risks. Developing an app could be a life-changing decision, but at the same time, if you're not fully committed and don't understand the risk involved — you could lose thousands of dollars and months of your time.
Step 4: Identify Unique Selling Point
After analyzing the market and understanding the risk involved, you need to identify the unique selling point (USP) for your app.
A unique selling point can help your app stick out and could be the reason a user chooses it over the competition. You don't have to come up with an unrivaled one-of-a-kind app, but having a distinctive message of your own will help your app idea stand out from the pack.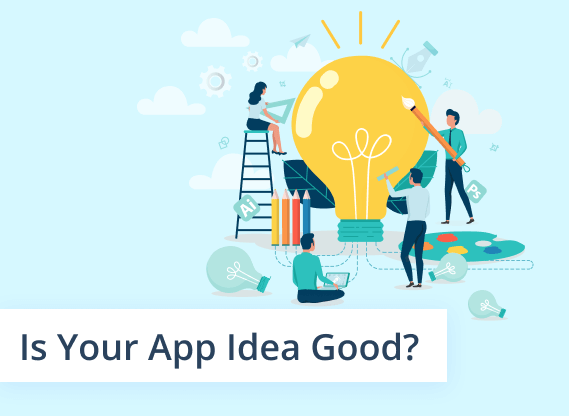 Step 5: Make a prototype
A prototype is a representation of your app that puts your ideas into action.
If you're still in the early stages of product development, you can create a conceptual prototype which is a schematic depiction of future app screens. The conceptual prototype helps solve most usability issues at the beginning. In the later stages, you can make an interactive prototype that visualizes the app ideas more accurately and stimulates a user script. Finally, you can work on the animated prototype which can almost completely simulate the application work. At this stage, the UX/UI designers carefully visualized the process of program interaction with the user.
Step 6: Find Co-Founders/Investors
Starting a company is no small feat. In an ideal world, you should have two or three co-founders on board. Your partners will be able to take on different aspects of the business such as marketing, software development, project management, etc. This will give you more hands to tackle all of the work that needs to be done.
You must also be realistic about the costs associated with developing an app. If you don't have the necessary budget, but don't want to compromise on your visionー make finding investors a priority.
Step 7: Execute
The hardest part of starting up is executing. You can have the best app idea in the world, but it means nothing if it only stays in your head.
So take the first step, figure out how committed you are, and start making your mark from there.
Robert Herjavec, star of the show Shark Tank, offers this advice: "You have to have a senseless belief in your idea and yourself—almost to the point of being delusional. Remember that everyone has advice, but no one knows what you have to go through to start, grow and scale a business until they live it. Talk is cheap, but action speaks volumes."