Have you ever thought about how to establish a business when you're unsure whether your product will meet market demand? If you're an entrepreneur, you've almost certainly done so. Finding the ideal approach is difficult, whether you're disrupting the industry with creative ideas or tackling issues in your unique way. That is why the majority of businesses suffer in their early phases of development.
To bring your product strategy to light, every product must be validated for product-market fit before launch and through successive iterations. Every company needs to validate its product-market fit to go further in the product development phase.
In this article, we explore ways to validate a product-market fit. But before we do that, let's understand what a product-market fit is.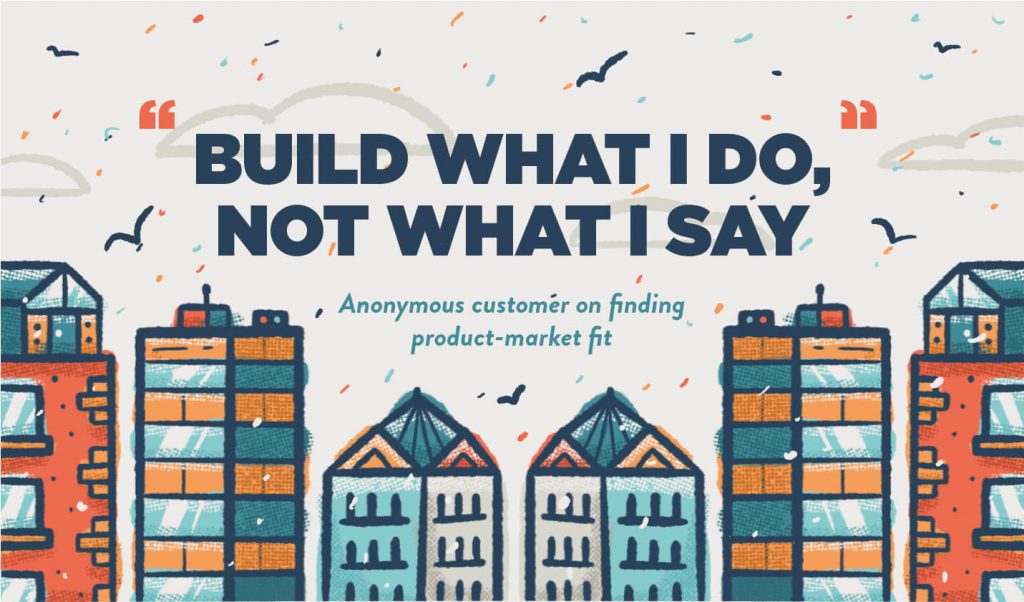 What is a product-market fit?
Product/Market Fit is a well-known idea in the startup community. While it is commonly used in discussions about new high-growth businesses, it does not appear to have caught on in the rest of the business world.
Product-market fit refers to a situation in which a company's target consumers buy, use, and tell others about its product in sufficient numbers to keep it growing and profitable. It is the degree to which a product satisfies strong market demand. Product-market fit happens when you successfully identify your target customer and serve them with the right product.
What is product-market validation?
The most important milestone for a business is the confirmation of a Product-Market Fit (PMF). It entails demonstrating that the product has progressed to a point where the market is willing to purchase it. While founders are focused on consumer research and product creation before Product-Market Fit, but post it, they may attract larger investments, ramp up marketing operations, and accelerate the company's growth.
Most product ideas sound fantastic in our heads, but many fail the moment they reach the hands of a client. Because entering the market with a new product is always risky, real-world user testing is an essential pre-launch duty. The goal of a product-market validation is to reduce risk and validate a product concept within its intended market.
When people are satisfied with the core product's utility and usability, product-market fit is accomplished.
Ways to validate product-market fit:
Here we will look at some of the ways to validate product-market fit:
Look at similar market trends
If the market you're evaluating is slightly comparable to another market that already exists, research patterns in the more established market. Determine what works and what doesn't, and then include that format into your offering. For example, if you are developing a yoga app, look at popular fitness applications rather than attempting to discover something entirely different, such as an app for sports vehicles.
The greatest method to truly grasp what your target audience desires is to listen to their input. If you are confident about your product's capacity to address an issue, you should not be afraid to invite people to offer comments on it. Hearing what others think about your product can help you discover its strong and weak features.
Conducting surveys is an excellent technique to get a large amount of information. Using Google Consumer Surveys is one solution that will help you to keep prices down while keeping accuracy. You may learn what your users/customers think about your product and why they like or dislike it.
A well-designed survey can quickly (and inexpensively) help you develop insights into the preferences and behaviors of your target audience. Sending your survey just to your most enthusiastic or engaged consumers, for example, can distort your results. If your budget allows, use a marketing survey firm to assist with outreach and identifying the best responders.
Focus on customer engagement
Customer interaction is the most effective technique to determine whether a product is suitable for its target market. According to studies, goods that can successfully engage their users/customers will prosper. If you are enthusiastic about your product, you should have no trouble attracting adoring admirers who are prepared to tell everyone they know about it.
When you can preview new products or products in development to existing clients to measure their reaction or degree of interest, the magic takes place. Existing clients are already advocates of your company and usually have a keen interest in what's to come.
Focus on customer retention
The greatest approach to assessing product-market fit is via retention. If you can keep your users, you can be confident that they love using your product and will continue to do so for a lengthy period. A high retention rate indicates a consistent cash flow and long-term prosperity.
A few things to remember during this journey are:
A product will prosper only if it answers consumer needs and offers a compelling value proposition.
Many products don't sell well because product managers fail to test them thoroughly enough before launching.
Too many organizations, especially during the post-launch phase, spend more on advertising a product than on guaranteeing its functionality, and as a result, the product fails.
When it comes to evaluating a product and finding a market fit, marketing is a valuable tool. So, take the time to investigate and test your theory before launching your big idea into the market.