Whether you are starting a new product and want to estimate demand or changing an existing product and want to find out acceptance in the market for this product, a market survey is the best way forward.
You may have a great idea for a product or service, but before you go any further, first make sure there's a market for it.
Quite simply, you must conduct a market survey.
Market surveys collect data about a target market such as pricing trends, customer requirements, competitor analysis, and other details.
Most marketing managers depend on market surveys to collect information that would catalyze the market research process. Also, the feedback received from these surveys can be contributory to product marketing and feature enhancement.
In this article, we explore the concept of a market survey and enlist the steps you need to take to conduct a market survey for your product/business.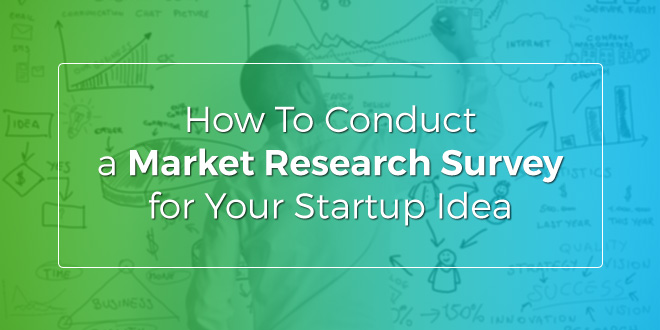 What is a Market Survey?
A market survey is the research and analysis of the market for a particular product/service that includes an investigation into customer inclinations.
Many organizations immediately jump to surveying customers when they think of market research. However, a market survey studies the general population or target market where you promote your products or services.
It is a form of qualitative research that ask respondents a short series of open or closed-ended questions. Surveys can be conducted orally but are mostly hand-written or online.
The data gathered through the survey is pretty straightforward to analyze, including open-ended questions whose answers might initially appear difficult to categorize at first sight.
Purpose of Market Survey
There are many reasons behind conducting a market survey.
Whether you are starting a new product and want to estimate demand or changing an existing product and want to find out acceptance in the market for this product, a market survey is the best way forward. You can also use this method to find out the competitor's market and features that make the competitor's product a hit and figure out the most effective distribution channel for your product.
A market survey essentially helps with the following.
1. Gain critical customer feedback
2. Understand customer inclination towards purchasing products
3. Enhance existing products and services
4. Make well-informed business decisions
Steps to Conduct Market Survey
Set an objective
Start by setting a clear objective when starting your market research and survey. Be precise about the outcome you're seeking to get the answers you need for your marketing plans moving forward.
Some questions you should ask yourself before beginning the survey are:
Why are you doing the survey?
What do you want to find out?
Is it for product improvements with an existing audience?
Are you looking to launch a new product into the marketplace and therefore need to know if there's sufficient demand.
What people are prepared to pay for it?
Identify target market to survey
You must know which market you're targeting. For this, you must identify your target audience and make a buyer persona based on parameters such as people living or working in a certain region, market size, or those that fit a particular demographic.
Use regional data to attain precise information about the target audience whose data you need, and narrow it down to support your ultimate goal.
Choose the survey method
You must know what you want to investigate and consequently know whether a qualitative or quantitative approach works best to find out that information.
Whichever method you choose, the aim is the same: to quantify consumer perceptions, behaviors, and attitudes in the most informative way possible.
Seek help from the experts
By turning to the experts in market survey data, you can ensure you ask the right questions to the right people, and get a sample size that gives you the most accurate insights.
You can also outsource the task of surveying a third-party market research company. It will help ensure the confidentiality and anonymity of the responses.
Survey design and programming
Now that you are ready to draft a survey, prepare the questions and look for a quick and engaging way to receive feedback.
Keep it short and simple. If needed, offer an incentive to the respondents.
Before sending the survey questionnaire out to the market, conduct in-house testing so you can try the survey out as real participants using test responses.
Conduct market survey
The most crucial step of conducting a market survey is launching the survey. It is a full launch to the target audience via email list or through social media.
You must also maximize the sample size by reaching people at the right time, setting a realistic timeframe for them to share their thoughts, and identifying where they're likely to be.
As the data rolls in, you'll want to audit it and make sure the responses pass your quality control checks.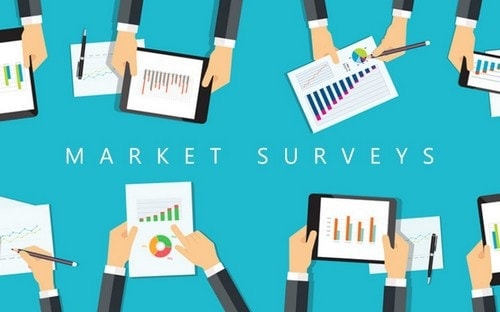 Conduct survey analysis
Once you've gathered the market survey responses, these need to be analyzed thoroughly to pull out key trends and findings and to allow you to draw actionable insights from the data.
Conducting a market survey is invaluable to brands, but when carried out in isolation, can lack the real-world relevancy to action results with confidence.
Large-scale market survey data allows you to compare your findings across multiple data points to uncover wide implications of your analysis. You can cross-reference with local subgroups and compare against global averages to see clearly where the value truly lies.
Preparing a Market Research Questionnaire
According to global findings, 52% of surveyors said they don't like to spend more than 3 minutes filling out a survey, making questionnaire planning a highly critical step. The questionnaire also acts as the point of interaction between your company and existing/potential customers.
Some tips for preparing a market survey questionnaire:
Use simple questions
Phrase questions in the language your audience understands
Don't exceed more than 15 questions
Use the MCQ form for Question and Answer
Run your questionnaire through a test group