Whether you own a small, medium, or large company, there is always room to be more innovative and make improvements aimed at growing your business and taking it to the next level.
Isn't it every entrepreneur's ultimate goal to take a business from zero to hero?
Taking your business to the next level is key to ensuring that you're ready to meet the market's changing demands and that you're always leading the charge in your industry. It allows your company to survive in difficult times and grow when opportunities arise.
Whether you own a small, medium, or large company in any phase of the business life cycle, there is always room to be more innovative in the way you deliver your product or service and make improvements aimed at growing your business.
However, for most business ventures, growth doesn't happen overnight. Typically, there will be trial and error as you wade through what will make your business successful.
To assist you in the process, ahead are a few business strategies for taking a business idea to the next level.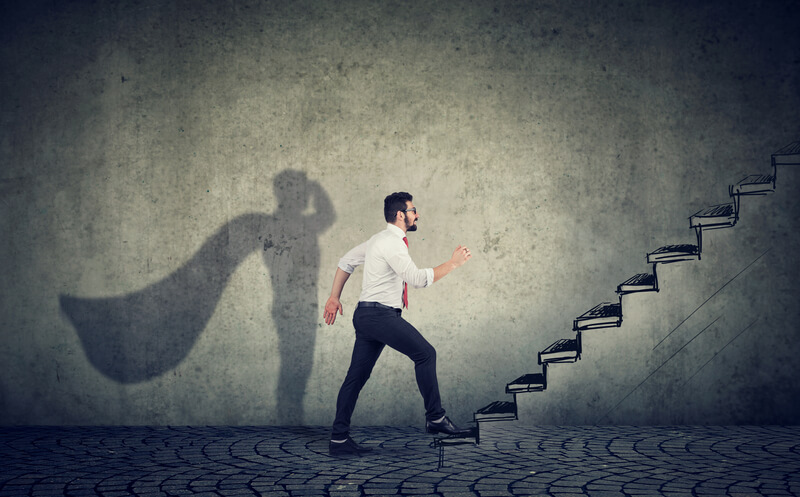 Connect with customers
Knowing your customer in a wholesome manner is prominent to have a strong customer base. As an entrepreneur, you must know what your customers want, their preferences and desires, what they are looking for, and their purchasing behavior.
Maintaining an enhanced customer base will build confidence and loyalty in them for the brand and give the company free marketing in terms of word of mouth.
If you are a retailer with no online presence, consider setting up a web store as another way to capture sales and connect to the clients. Consider engaging with your clients through emails and social media campaigns.
Leverage social media
Social media is one of the strongest tools in the business development strategy. Numerous social media platforms allow sellers to reach their potential customers and the masses.
By implementing a comprehensive social media strategy, you can ensure social media works as a driver of new business that positively promotes your service offerings. However, to best leverage social media, it is important to understand your customers and identify the channels through which they prefer to communicate. Instead of using social media to sell your product, use it to give away your knowledge, your industry trends, your insights on the preferred platforms, and focus on building a relationship with your followers.
Stay abreast of technological developments
Keeping abreast of technological developments is paramount to flourishing in the industry. Knowing and learning new technologies can help businesses make sound decisions that can further help them to save time, money, and other resources. Updated technologies can help enhance business activities leading to holistic development and a profound market stand. Further, you must consider information security not so much as protection against a threat, but as an investment to grow in a digital economy.
Network and ask for help
As an entrepreneur, you have to dedicate effort to networking as often as possible. Networking will give you a tremendous learning opportunity, knowledge, and new connections to lead your company to the next level, with the support and advice of others.
All small businesses face challenges, particularly in the early operational stage. This is why asking for help from your peers/mentor who may be more experienced than you is critical. Tapping into the mind of someone with more experience and a broader knowledge base will ensure you learn and acquire the skills needed to make a success of your business.
Think outside the box
Taking your company to the next level requires thinking creatively. Make sure your company wins the innovation game. Introduce fresh products, ideas, services, and new ways of doing — not for the sake of just coming up with something "new," but to anticipate what else you can do to help your customers achieve a greater result.
Think outside the box, venture into uncharted territory, and expand your intellectual scope. For example, the drive-through concept commonly found in fast food was an idea borrowed from bankers.
Own the Right Skills To Take Your Business To The Next Level
There are several skills and attributes you may find helpful to possess and develop to form a successful business, including:
Perseverance
Organization
Commitment
Negotiation
Sales
Communication
Time management
Problem-solving
Attention to detail
Conclusion
If you have been struggling to figure out how to take your business to the next level, you must check out the i2MF program. This program is for aspiring entrepreneurs who have already taken the first step of entrepreneurship – the thinking up of an idea – and are now looking to turn it into a sellable product. It will help you know your target market, target customers, and competitors better, and thus build your business model.